CENTENNIAL EXHIBIT AT NORTHWESTERN ONTARIO SPORTS HALL OF FAME

The Hall previously featured an exhibit that celebrates the Ten Mile Road Race, including the original trophies awarded to 1st and 3rd place finishers in the inaugural 1910 race.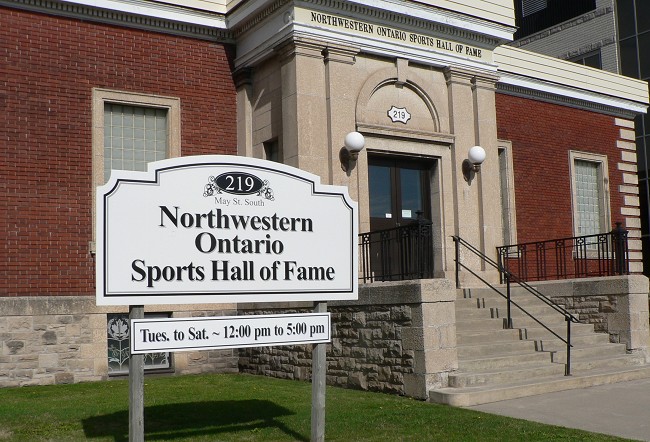 The Sports Hall Of Fame is open to the public Tuesday through Saturday from noon to 5PM, and
is located at 219 May Street South in Thunder Bay.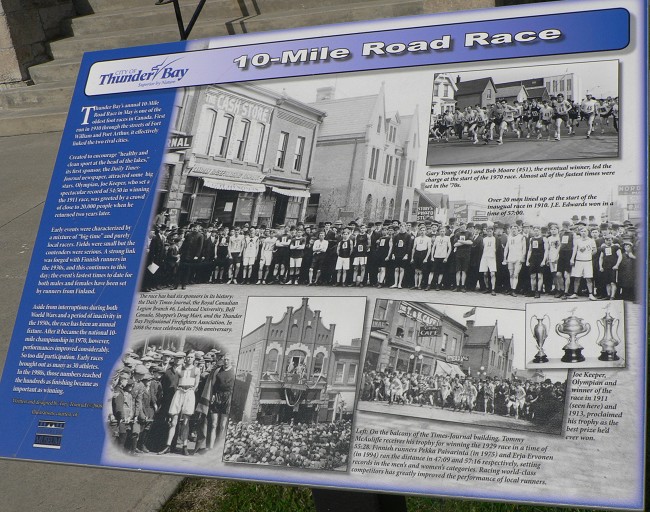 The Ten Mile Road Race Story Board at the Northwest Ontario Sports Hall Of Fame.